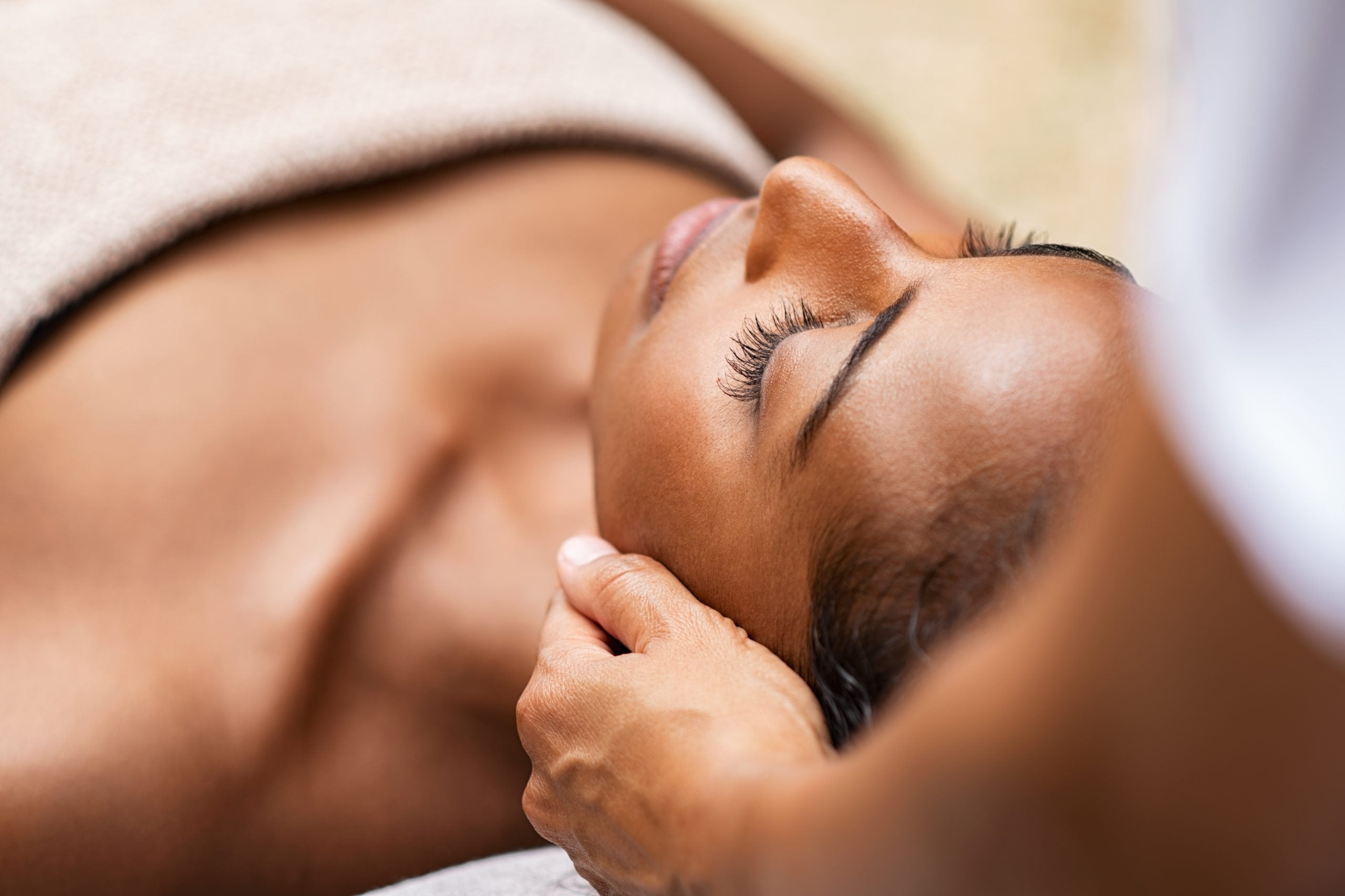 Idling my bathroom this morning I counted no less than 57 beauty products promising to give me everything from shinier hair to a youthful glow and visible wrinkle reduction.
Firmer, plumper, softer, suppler, fuller everything! Some of the products on my shelves have soothing organic packaging, others ooze the promise of greater sex appeal or shout with Armageddon-style urgency that if I don't slather it on now, I'll become a sad and dusty relic.
Having been a health and wellness expert for over 20 years, you'd think I'd be immune to these naked sales and marketing ploys. I know that what we look like on the outside is most often down to how we feel inside. Yet time after time I fall for that vibrant packaging and messaging.
So I thought I'd share one simple beauty fact with you that I think really can't be shouted loud enough. Ingested collagen has a way faster, greater and longer-lasting impact than applied skin creams and topical products.
I'm not saying you'll turn to dust if you don't take it! But you will notice the difference in your appearance within just a month, maybe even less.
More than skin deep.
I started supplementing daily with hydrolysed collagen peptides nearly a year ago. With all that sanitizing, hand washing and happy birthday singing, my hands were getting more attention than usual and around the 4-week mark, I realized that I was needing to cut my nails more frequently.
Next I noticed my eyelashes got fuller and more dramatic. When I turned up at my beauty spa for my usual lash extension (I'm blonde and generally undramatic in this region) the technician was stumped 'My notes must be wrong, it says you were last in 2 1/2 weeks ago, but you seem to have double that growth.'
How had they grown so quickly? Then there was the less welcome issue of my dreaded roots! Here I was in lockdown, dying to see my hair stylist, if you'll excuse the pun. When I finally got a booking he was astonished to see my rapid root regrowth. My dark secret was out in the neighbourhood: no, I wasn't born with perfect platinum blonde highlights!
So, what was happening?
The science behind collagen was kicking in! If you're interested in how it all works, here's the quick version. When you consume the collagen, the peptides are recognised by the fibroblast cells within the dermal layer of the skin as collagen fragments, not unlike those which result from catabolic activities. This reaction stimulates the collagen's metabolism to counteract the perceived degradation in the dermis. The positive result of this process is a much higher production of dermal collagen, replacing what is gradually lost by the ageing process and environmental factors.
I hope you got all that! So here are some snapshots of in-depth studies to show you how this process has actually works on key collagen depletion challenges.
Clinical Study One – Wrinkle Reduction  
  In a study of more than 100 women aged between 45 and 65, the oral administration of 2.5g VERISOL F® a day significantly reduced wrinkles after 4 weeks, leading to a significantly higher skin collagen concentration of up to 60%.
VERISOL® significantly reduces wrinkles: The collagen in the skin increases by 60%.
2 Oral Intake of Specific Bioactive Collagen Peptides Reduces Skin Wrinkles and Increases Dermal Matrix Synthesis Proksch E., Schunck M., Zague V., Segger D., Degwert J., Oesser S. Skin Pharmacol Physiology, December 2013
  Did someone say cellulite?? I had some of that lying around too. A randomised study of 105 women aged between 25 and 50 years showed that the daily oral intake of 2.5g VERISOL F® significantly decreased the cellulite score after both 3 and 6 months of supplementation. Furthermore the studies found that taking VERISOL F® reduced the waviness of the skin, with the first results visible after just 12 weeks, but more pronounced after 6 months. As part of the study, changes in the dermal density were investigated. The two ultrasound scans show side by side the skin of a participant in the placebo group compared to the skin of a participant from the VERISOL® group. The increase in elastin and collagen is clearly visible.  
3 JOURNAL OF MEDICINAL FOOD, J Med Food 00 (0) 2015, 1–9, DOI: 10.1089/jmf.2015.0022, Dietary Supplementation with Specific Collagen Peptides Has a Body Mass Index-Dependent Beneficial Effect on Cellulite Morphology Michael Schunck, 1 Vivian Zague, 2 Steffen Oesser, 1 Ehrhardt Proksch, 3
  Clinical Study Three – Higher Skin Elasticity  
  A study with 69 women aged between 35 and 55 showed up to a 15% increase in skin elasticity in comparison to a placebo treatment after just 4 weeks.
Oh, but there's more!
Clinical Study Four – Nail Growth  
  A recent study showed a decrease in cracked and chipped nails after just 8 weeks of treatment, decreasing by up to 42% after 6 months. In comparison to a control group, participants saw a faster nail growth speed and notable improvement in nail peeling and edge irregularity. 80% of women were completely satisfied with the treatment, with 75% perceiving their nails to be longer and 71% agreeing their nails grew faster. The key to collagen supplementation, like anything in health, is consistency. Consuming a high-quality collagen supplement every day is undoubtedly the most efficient way to improve your skin, hair and nail health. Significantly reduces the appearance of wrinkles (after just 4 weeks)
Marked decrease in nail chips and cracks (after just 8 weeks)
Significantly reduces the appearance of cellulite (after 12 weeks)
Improvement in nail growth (after 12 weeks)
Improves skins surface structure
Influences skins collagen metabolism
Noticeably firmer and smoother skin with fewer wrinkles
Increases skins moisture and delays the formation of wrinkles