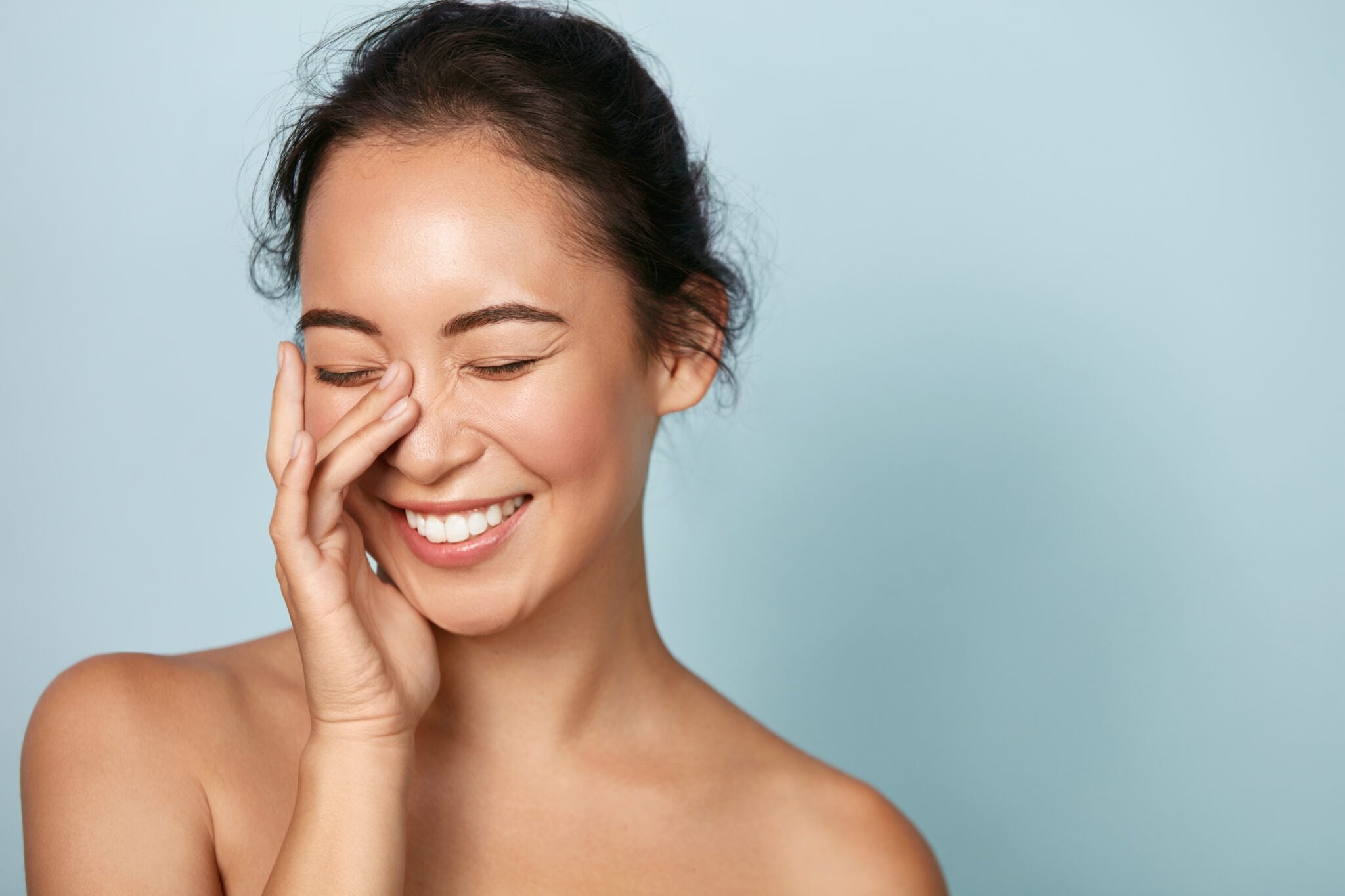 All really worthwhile things we purchase are born out of a passionate need for them to exist. With this in mind, the idea of
glow+
became my most recent beauty obsession. When I developed glow+, I didn't spend a lot of time looking left and right to see what everyone else was doing. I designed the exact product I would want to buy for myself and share the joy with my friends and family. Simple really.
Glow+
is a truly unique innovation, created to help you look younger in just two easy scoops a day. The hero of our blend is the bioactive collagen peptide, VERISOL®. Specially optimised for beauty, VERISOL® can stimulate skin metabolism, boosting your natural collagen production. The natural Bioactive Collagen Peptides® can give you noticeably firmer and smoother skin with fewer wrinkles, improved skin surface structure, less cellulite and
a
faster nail growth with less chipping of fingernails. Its truly like having the fountain of youth at your fingertips neatly packaged in a multi-use powder! The benefits of VERISOL® has undergone extensive research and these results have been demonstrated in several clinical trials during the last 10 years with nearly 500 study participants. Fact. It's not all just about the power of VERISOL®, but also the source of the material it is extracted from. We use a marine based collagen, which a new study (
DOI_10.17470_NF-020-0018.pdf (nutrafoods.eu)
) confirms can be just as effective as meat or fish collagen. The randomized controlled trial conducted by Proksch, et al., in Kiel, Germany (2020), showed that supplementation with these fish-derived Bioactive Collagen Peptides®, at a steady daily dose, significantly improved skin elasticity and reduced wrinkle volume after 4 weeks.1 Furthermore, an even more pronounced result was seen after 8 weeks in both 50–70-year old Asian and Caucasian women. What's not to love about that science! After I read the cellulite stat alone, I wanted to bathe in it – I didn't – we don't recommend that, but I wanted to. I knew that this specific collagen peptide would be the foundation of the beauty product that would be created, but I wanted to explore what supporting ingredients would really deliver that glow that I was searching for in my own skin, and that I knew I could share with family and friends one day. I wanted the holy grail of beauty supplements. My poor skin had been pulled and prodded by children, fried by UV, battered by pollution and that was just Tuesday, imagine the accumulative toll of 48 years and a few too many beach cocktails! With this in mind, I went back to the white papers and discovered that certain levels of supporting key ingredients like Hyaluronic Acid, selenium, biotin and vitamins C&D had a key role in supporting and enhancing the body's own ability to utilise collagen for specific areas, and thus
glow+
was born. Now I wish it were as easy as reading research and then whipping up a wonderful new potion – Hermione Granger style - but alas it is not. There has been a lot of work that has gone into creating the most effective collagen supplement the market has ever seen, a true labour of love and I'm so excited to be able to share it with you, finally. I'm glossing over the many wrinkle forming moments this venture has given me, but thanks to my daily collagen consumption, no one ever has to know!