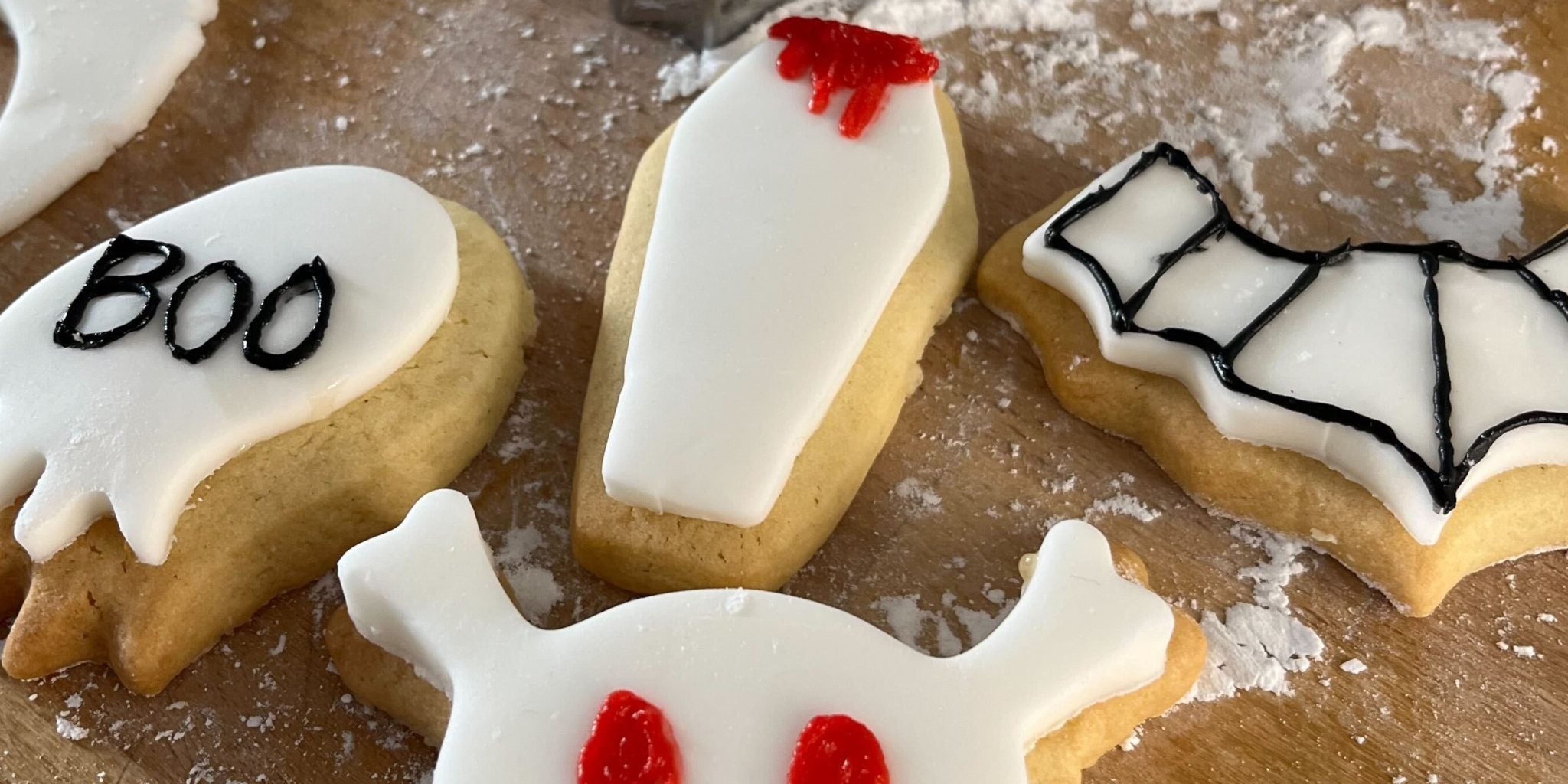 Pura Halloween Biscuits 🍪👻
Ingredients
250g unsalted butter, softened
250g golden caster sugar
2 eggs
1/2 tsp vanilla extract
500g plain flour
1 tsp baking powder
Halloween themed cookie cutters
Decoration
Red, black and orange writing icing
200g fondant icing
1 tbsp apricot jam
Method
1) Preheat the oven to 170C, line
2 baking trays with greaseproof paper. 2) Beat the butter and sugar together in a large bowl, until the mixture is light and fluffy. Beat in the eggs and vanilla extract. 3) Sift together the flour and baking powder in a separate bowl. Add your scoop of Pura collagen. Stir the flour into the butter mixture and work into a dough. Turn onto a floured work surface and knead into a ball.
4) Roll the dough out to a 0.5cm in thickness on lightly floured work surface. Cut shapes out with the Halloween cutters.
5)Place the cookies onto the baking tray, leaving a gap between them in case they spread.
6)Bake for 12-15 minutes, leave on the tray for 10 minutes and then move to a wire rack to finish cooling.
7) Once the biscuits are cool, let your gory mind run wild and get decorating!