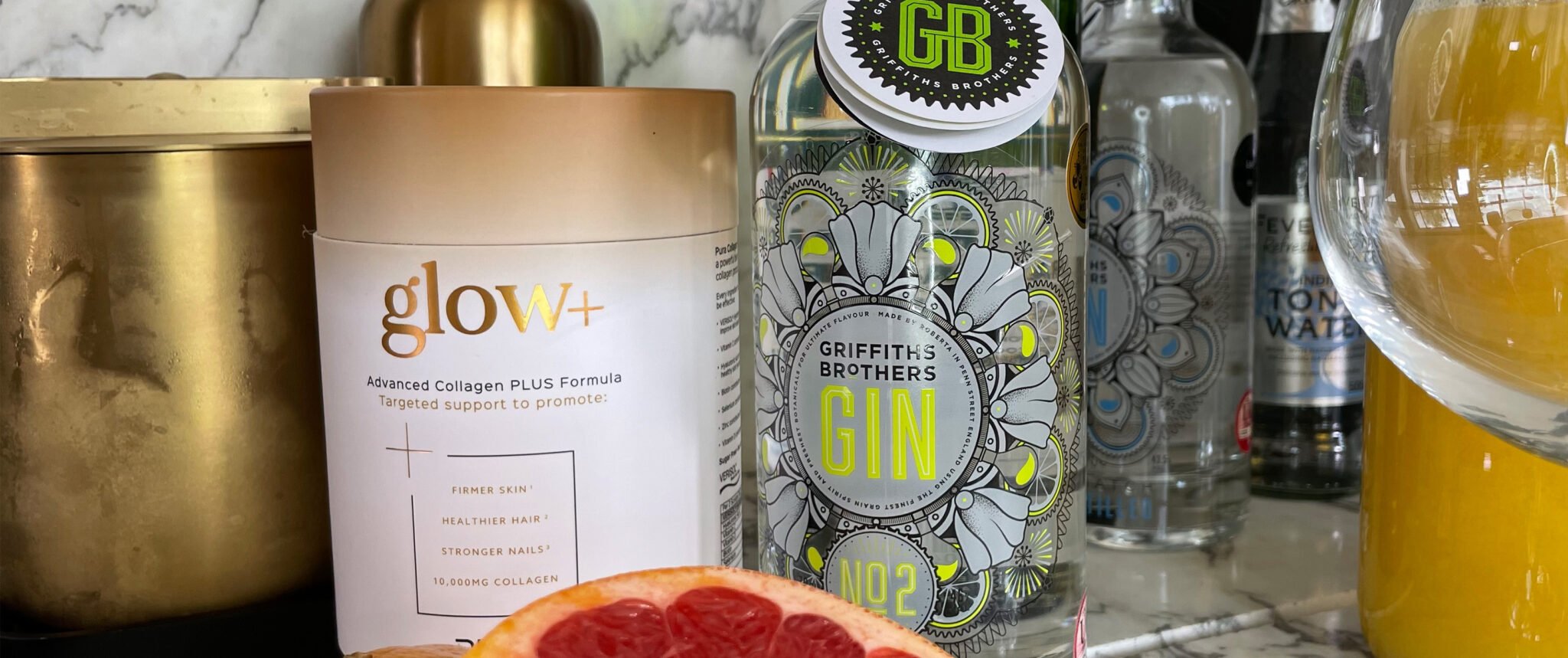 How do you get your daily dose of Pura Collagen? Here is a slightly different way to get your kick! We teamed up with Buckinghamshire's local award-winning micro distillery
Griffiths Brothers
to bring you a collagen hit with a twist. A family owned company and sold in retailers such as Harrods, this is definitely a gin worth adding to your liquor cabinet...
You will need
45ml Griffiths Brothers No2 gin 30ml St Germain Elderflower liqueur 7.5 ml Dry Vermouth 22.5ml Pineapple juice 1 scoop of Pura Collagen
glow+
Sprig of rosemary Ice
What to do
Add over ice into a cocktail shaker, SHAKE IT and pour into your favourite cocktail glass. Garnish with a sprig of fresh rosemary.