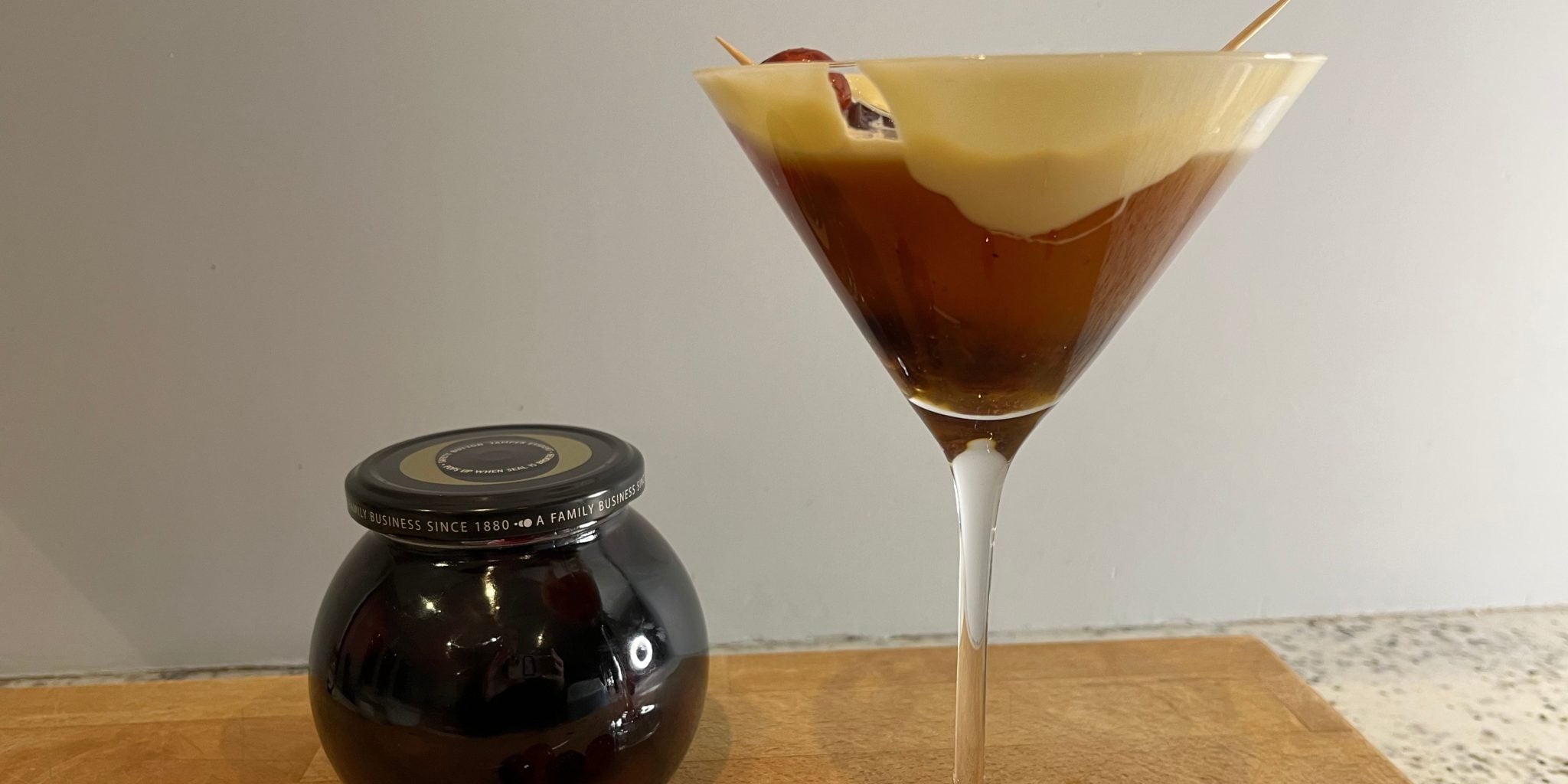 Collagen Christmas tree brownies 🎄 Ingredients
Method
1) Place the golden syrup, sultanas, cinnamon stick, Pura Collagen and 250ml (1 cup) water in a saucepan. Cook, stirring, over low heat until well combined. Increase heat to medium and bring to a simmer. Simmer, uncovered, for 12-13 minutes or until thickened and reduced (you should have 200ml syrup). Strain the syrup (reserve the sultanas and discard the cinnamon stick). Set aside for 1 hour or until cooled completely.
2) Drizzle white chocolate around the rim of a martini glass. Thread 2 glacé and 1 maraschino cherry each, alternating colours, onto 2 skewers.
3) Place the ice, golden syrup mixture and gin in a cocktail shaker. Shake for 30 seconds over a little cream and sprinkle with nutmeg. Serve with cherry skewers.